About Us
For over 50 years, Wayside Takeout & Catering, featuring Ole Virginia Fried Chicken, has been a favorite eatery in Charlottesville, serving up, "some of the best fried chicken in the south". Listed in Southern Living's "Best of the South", we cater to visitors in the area, businesses and the University of Virginia with the same fast & friendly service as our regular loyal local customers.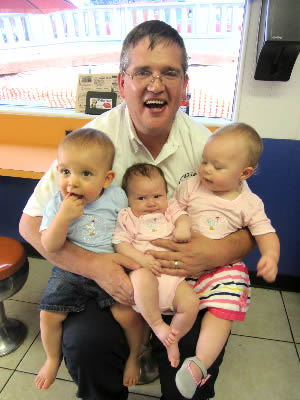 The restaurant was purchased by present owner & operator Calvin Cummings in 2004, who returned to the restaurant business after 20 years in the textile Industrial Engineering field. The business today continues to offer a family friendly environment with takeout or dine-in seating, in addition to catering for large pickup orders as well as on site catering. The previous owner / operators each contributed greatly to its present strength and reputation of offering the best fried chicken in the area.
Dale Quillon, who along with his son Phillip owned and operated the Restaurant for over 22 years. Dale's expertise in the restaurant business is widely known; he also owned and operated, with the help of his sister Fay Wingfield "Dales Ole Va Fried Chicken on High Street" for years. Although today Dale is retired from the restaurant business prior to Wayside, Dale operated the former Caravan Restaurant on 29 North for many years, where he employed Calvin in his first part-time job outside paper routes, at age 14. Prior to Dale's leadership, the restaurant was owned & operated by Pete Johnson, another legendary local businessman, who built the business with many years of hard work and dedication to his customers. Mr. Johnson purchased the business from Messrs King & Murray.